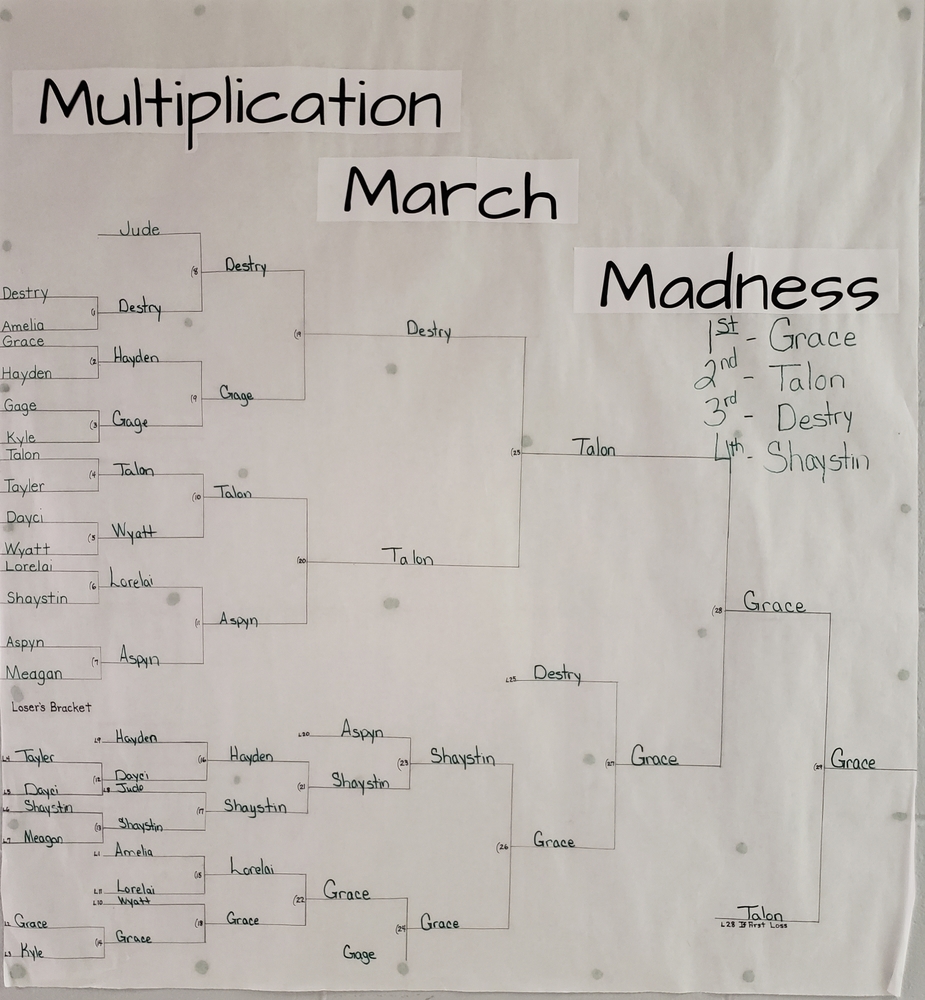 Ms. Fuson's 3rd Grade Multiplication March Madness
Stacy Thurber
Wednesday, April 03, 2019
Ms. Fuson's 3rd grade class competed in a Multiplication March Madness Tournament throughout the month of March. There was major improvement in all of the students speed from the beginning to the end.
The winners of the tournament were:
1st - Grace Heinrichs
2nd - Talon Thurber
3rd - Destry Jackson
4th - Shaystin Duncan
Shaystin also set the class record for completing 100 problems in 1minute and 40 seconds. Congratulations to all of the students and keep up the hard work!!