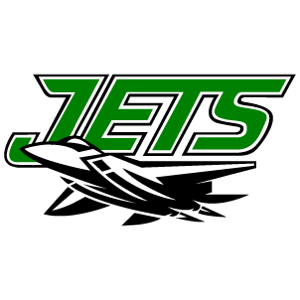 Message from the Superintendent
Stacy Thurber
Friday, August 21, 2020
August 21, 2020
Dear Zion Jets school family:
RE: COVID-19 Update
First, let me thank you for your support and understanding as we do our best to respond to COVID-19. I have been very proud of the way our students, parents, employees, and community have handled the demands we have faced to protect one another so we can keep the school doors open. The teachers and staff have worked tirelessly to educate, feed and keep our students safe during this unusual time. As we fight the spread of the virus, we believe one of our greatest responsibilities is to communicate transparently and often with you, our school community. It is our hope that accurate and up-to-date information will help you make well-informed decisions for your family. Nothing is more important than the safety and health of our students, our employees and their families. When we work together, we can provide the best care for all involved.
Sharing appropriate information about COVID cases is another way we can help protect one another. If you have a positive case in your household, or if a family member experiences an exposure, please talk with a medical professional and contact the school. You can count on us to keep you informed about cases in our schools as well. While we must protect the privacy of the people involved, we know it is best to communicate transparently with you so you can make well-informed, health-related decisions for your family.
We assure you will be notified if families and staff members are directly affected by a positive COVID-19 case or exposure, including any medical advice from county health officials we can provide. Yesterday afternoon, the school received notification that a student was tested for COVID-19 and waiting on results. The student exhibited no symptoms of the illness while at school. The family has the child self-quarantined at this time as an added precaution and safeguard. While we must protect the privacy of the student involved, we believe it is best to communicate honestly with you, so you can make the best decision for your child and family.
We remain in close contact with the family and health officials. Today the school received notification that the test results did not indicate the need to take any additional measures. The student's classmates will not be required to quarantine.
Zion School will continue to clean and disinfect surfaces inside the school. Additionally, we will continue to follow the guidance and recommendations of health officials such as wearing masks, social distancing, frequent hand washing as well as hand sanitizing.
We are grateful for the opportunity to serve you and your family. Thank you for entrusting your children to the caring dedicated and exceptionally qualified teachers of this school district. We will get through this school year together – stronger and better than ever. Thank you for your support of Zion Public Schools.
Sincerely,
Rita Bunch
Superintendent