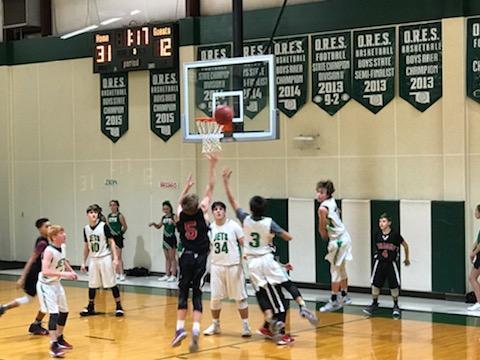 Great Start to our Zion Tournament!!
Stacy Thurber
Monday, November 12, 2018
It was a successful first night of the Zion Tournament!! There were 4 great games played tonight including our Zion Jets and our Zion Lady Jets! Both teams faced the Briggs Braves and came out on top! Our girls won 45-25 and our boys won 41-14. They will both advance to Thursday night and will play at 7:00 and 8:00 p.m.. Thank you to our cheerleaders and all of our fans for cheering them on!!