V. Benham 5th Grade: Kalista Grigsby, Dajah Bradley, Ryan Isaacs, Wyatt Lundberg and Jaxon Fourkiller.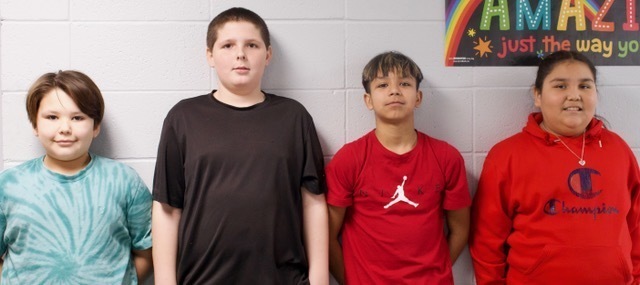 D. Benham 5th Grade: Shadow Still, Doc Timberman, Blake Sawney and Annalise Goodrich.
6th Grade: Zayden Nelson, Aspyn James, Jedidiah Hampton, Hayden Kimble and Lane Timberman.
7th Grade: Severous Pederson, Gage Still, Amelia Price, Marshall Starr, Luke Isaacs, Brock Cochran and Malachi Hopkins.
8th Grade: Isaac Livers, Jimmy Wing, Chris Gonzales, Chase Benham, Remi Bogart, Trinity Livers, Chloe Braden and Luke Duncan.