3rd & 4th grades enjoyed a post-test kickball tournament today!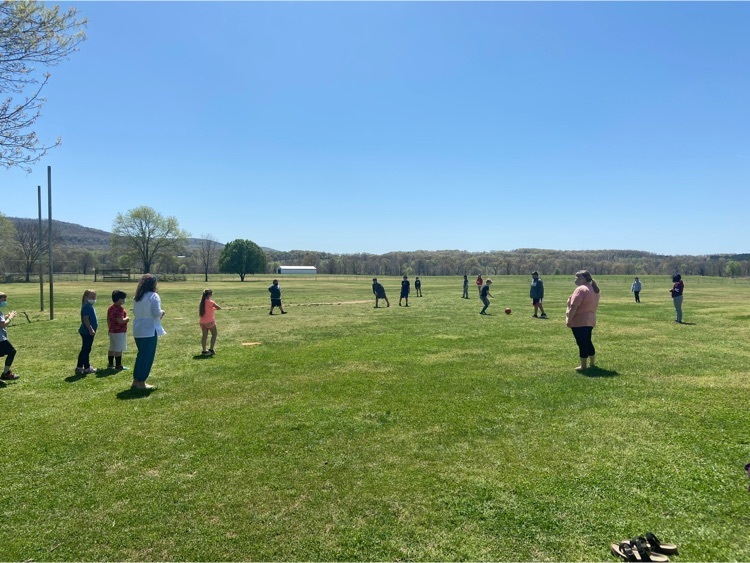 Menu for April 12th - April 16th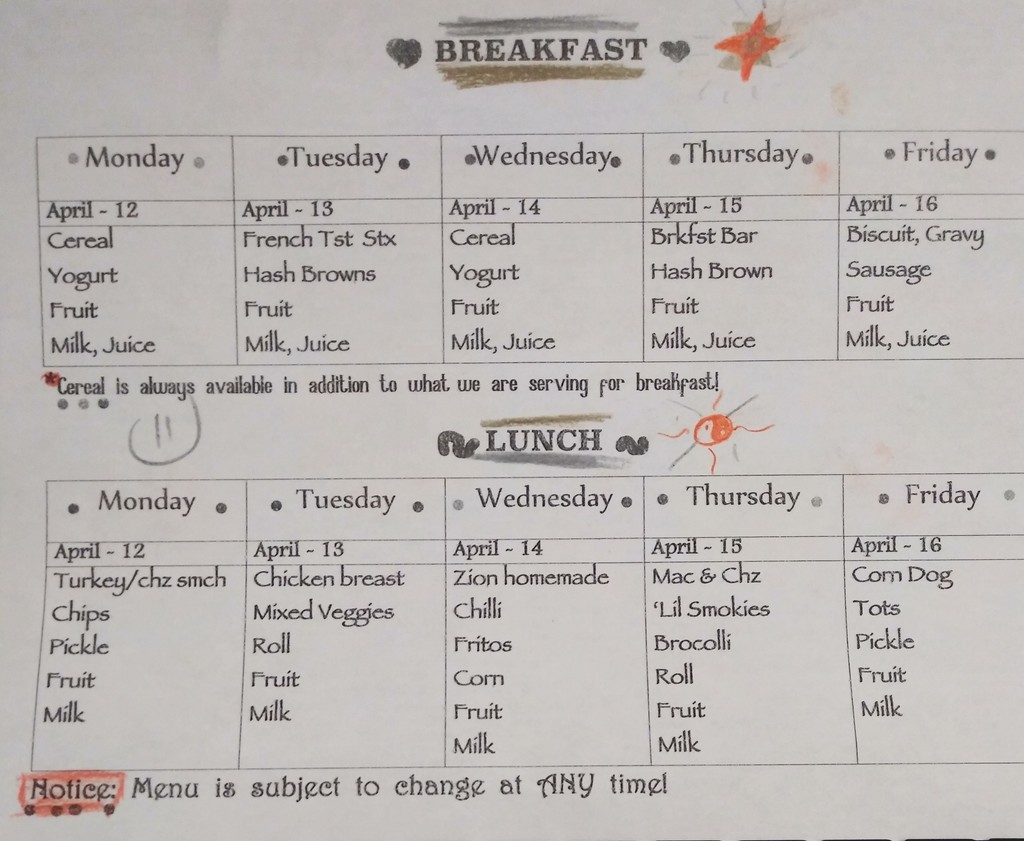 Students are enjoying more of what our campus has to offer as we take learning outdoors. These students enjoyed a morning of building, reading, guided reading groups, and a teacher-led phonics game while enjoying some fresh air and a little sunshine.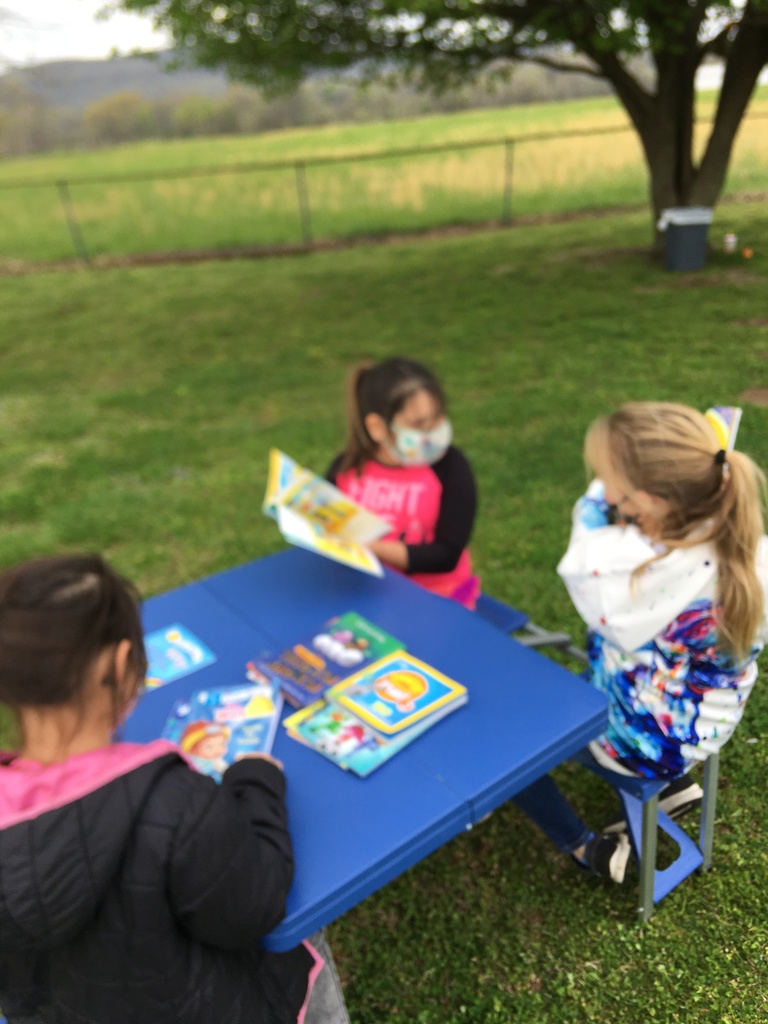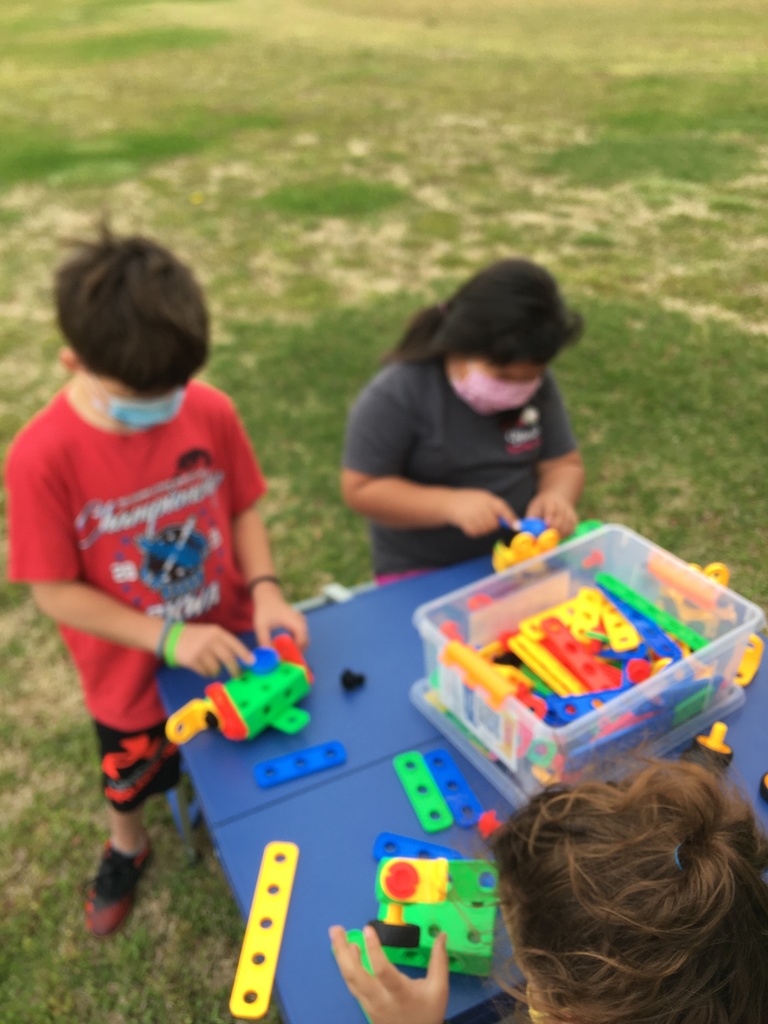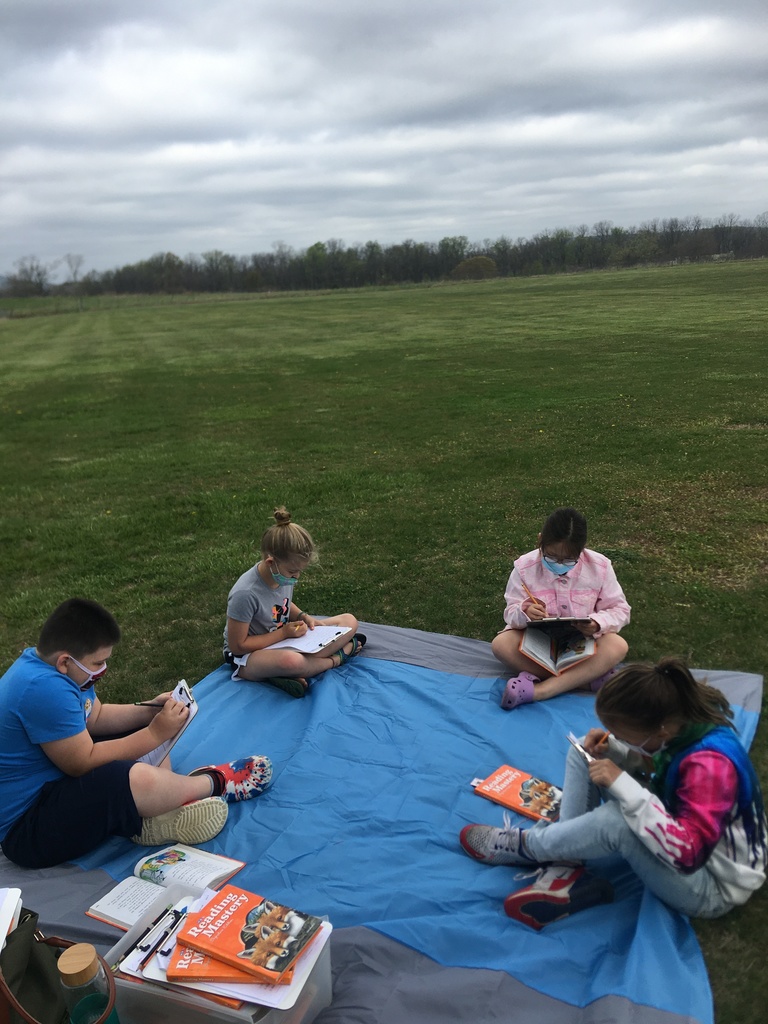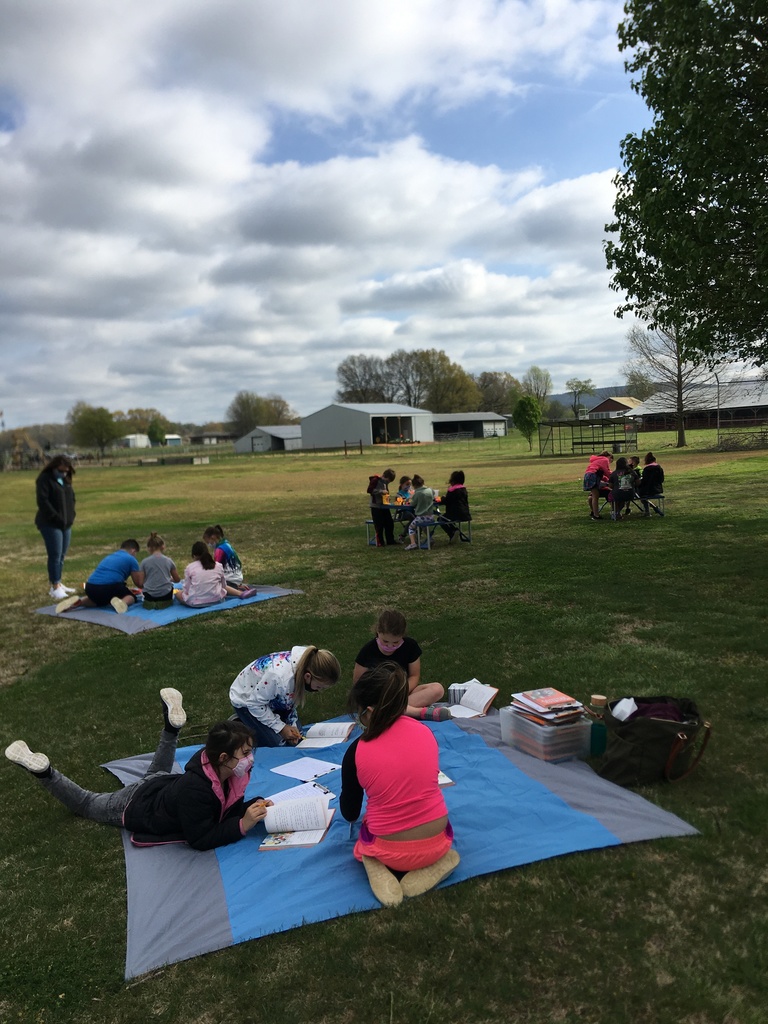 McDonald's is offering Free Breakfast for students in grades 3-8 and teachers on Tuesday April 6, 2021 from 6:00am-9:00am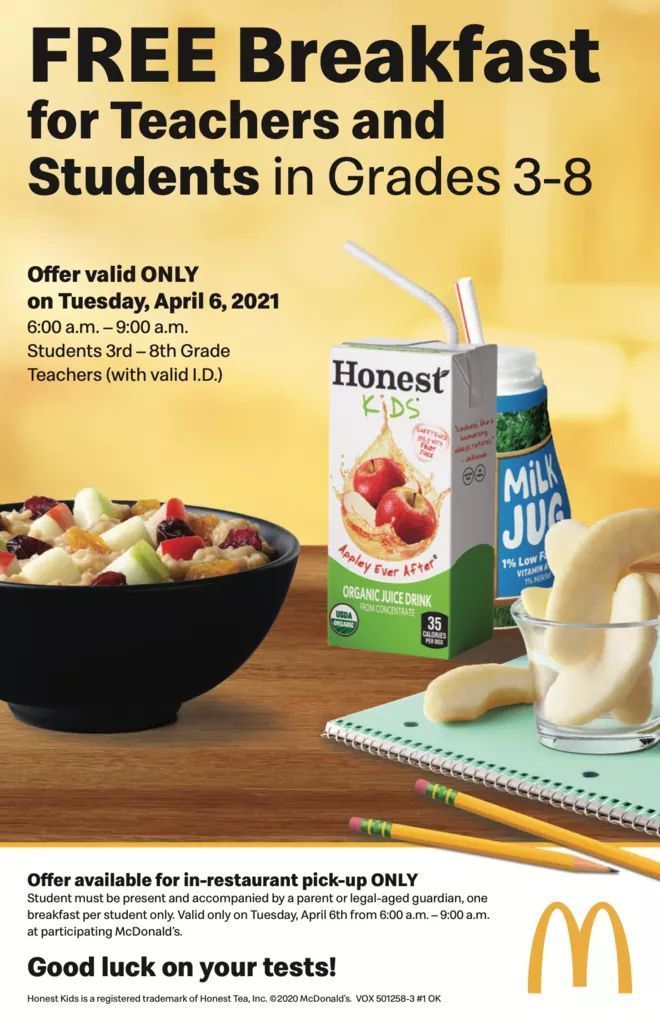 HAPPY EASTER from Mrs. Stratton's Kinders! Hope your day is filled with Family and Friends! Make memories and have FUN!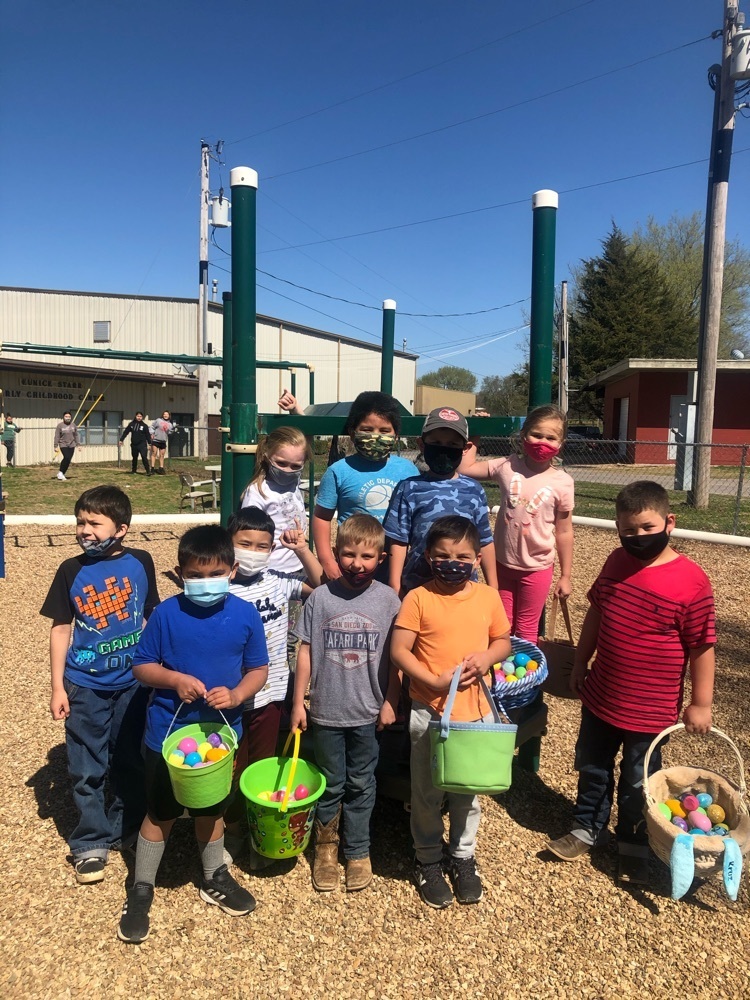 Happy Easter from all of us at Zion School!! May your homes be filled with joy and happiness on this special day!
The Cherokee Nation Dental Health Services will be at school on Monday, April 5th at 8:45a.m. to administer Fluoride Varnish Treatments to participating students in grades PK-8th.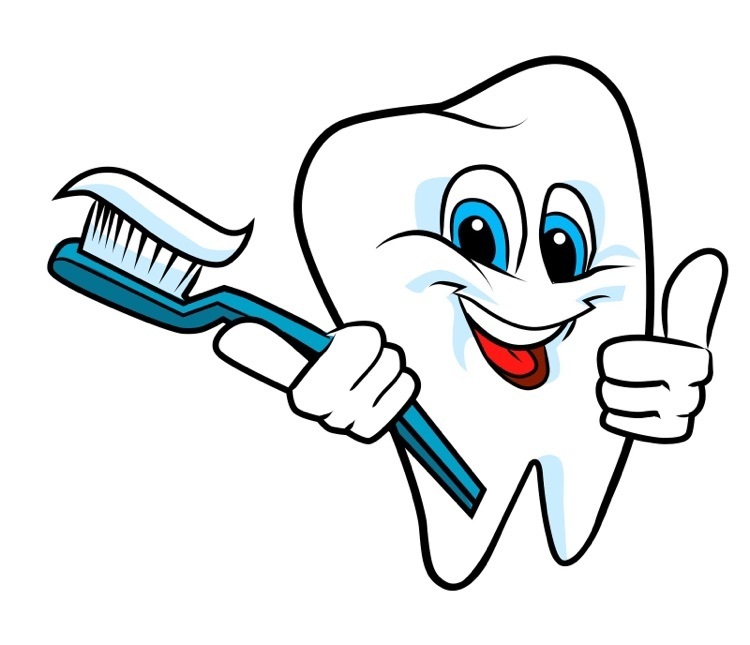 Classroom group pictures have been reacheduled for April 19. They will be $10.00 and must be pre-payed.

Congratulations to our 2021 Honor Students!!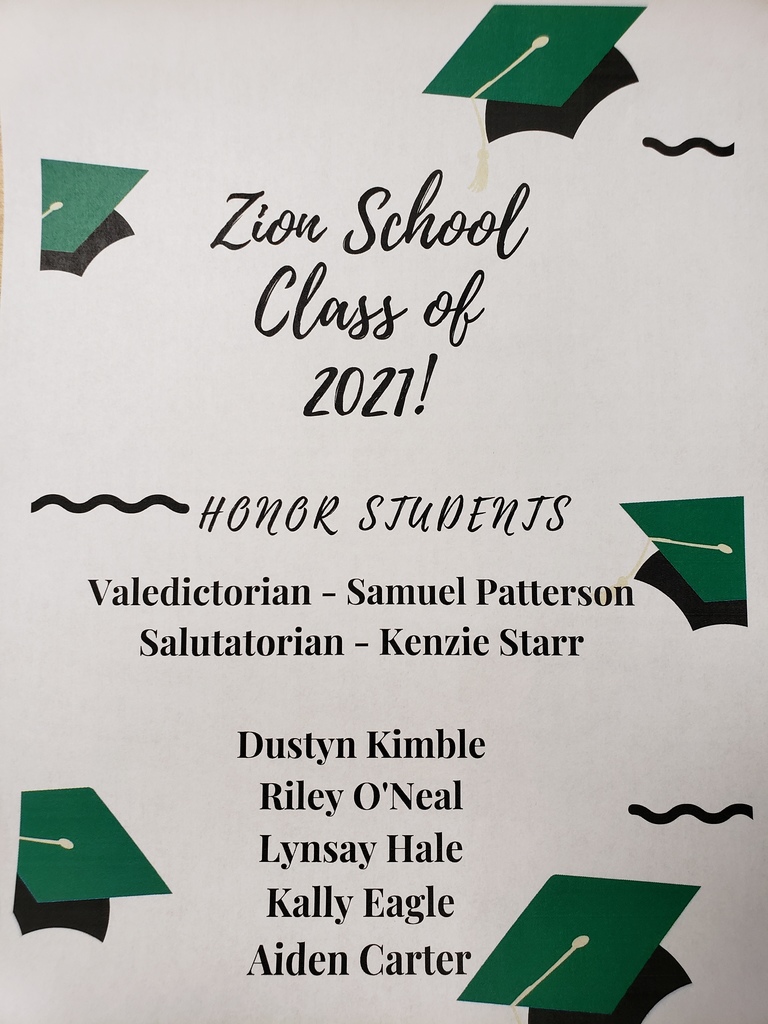 Menu for April 5th - April 9th

Families, We are excited that we have been presented with an opportunity through the Waterford.org Upstart Program. Waterford is providing us a resource for our upcoming 4 year old PreK students this Fall of 2021. Each family will be provided with a computer, internet (if needed,) a family coach and their award winning software in the areas of Reading, Math and Science. Families will get to keep the computer IF the child completes the program. The child will need to be on this program for 5 days a week and only 15 minutes a day. This is a first come first serve basis. We encourage you to get your upcoming PreK 4 year olds students registered SOON by going to the website or calling the number on the flyer. GREAT opportunity! Don't miss out! Reminder: This is for children going into PreK 4 this Fall of 2021 and Kindergarten in Fall of 2022.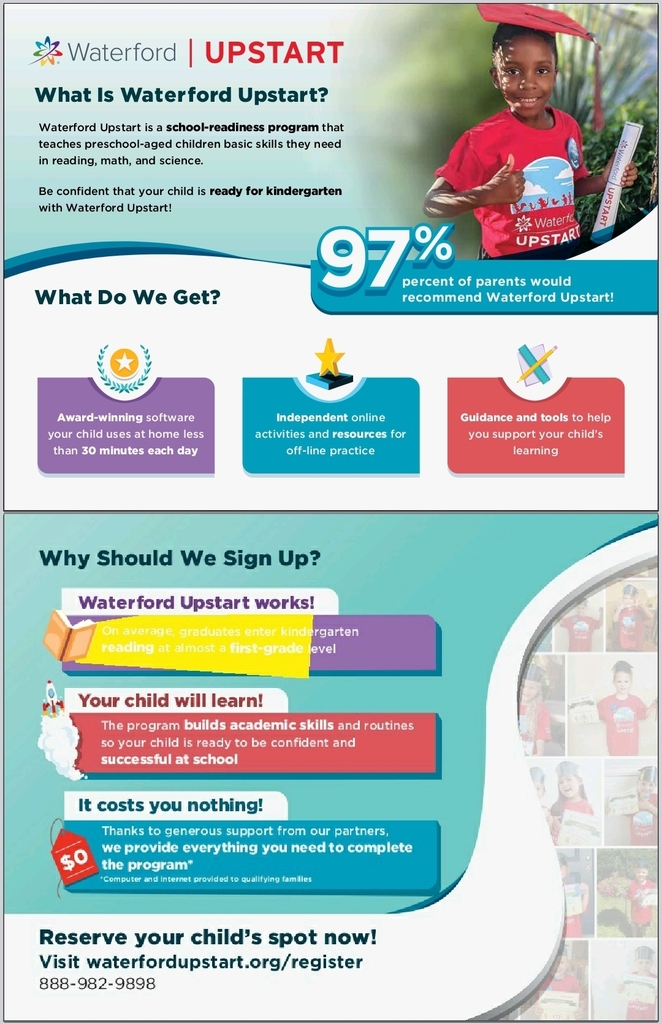 Menu for March 29th - April 2nd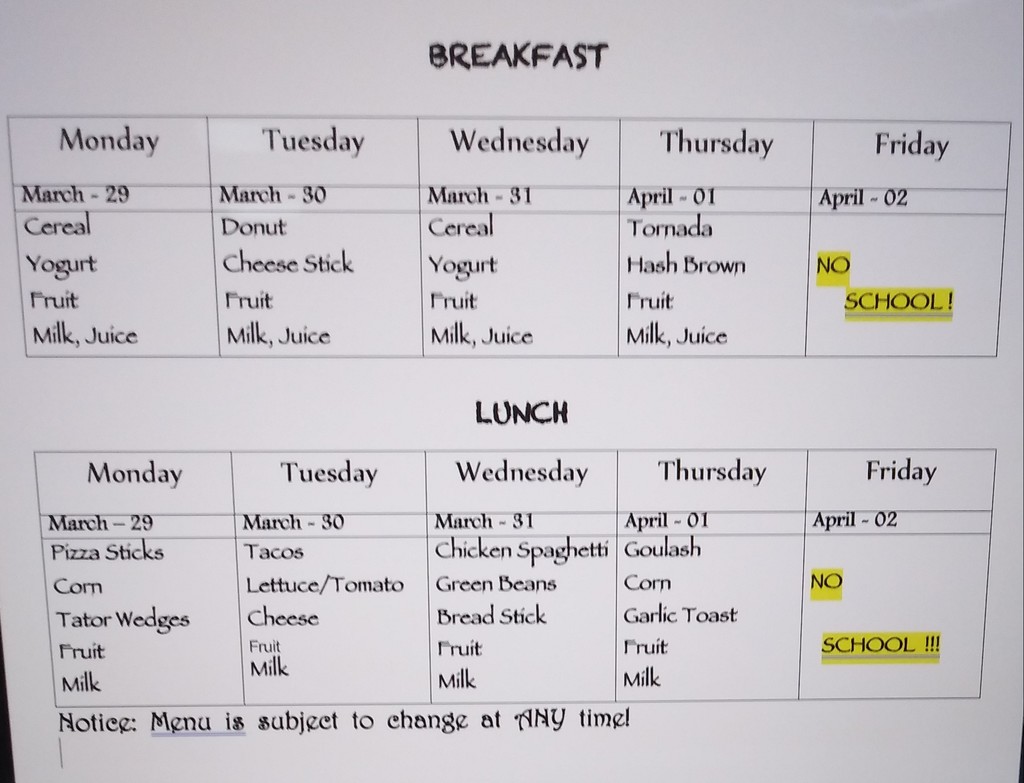 Thank you Zion students, families and staff for raising $335.00 for St. Jude's Children's Hospital. The top class was MRS. BENHAM'S 5TH GRADE with $131.29. Every little bit adds up. Mrs. Benham's class will be enjoying a pizza party soon.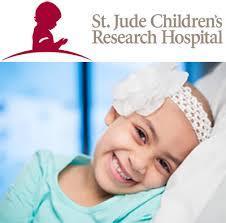 Menu for March 22-26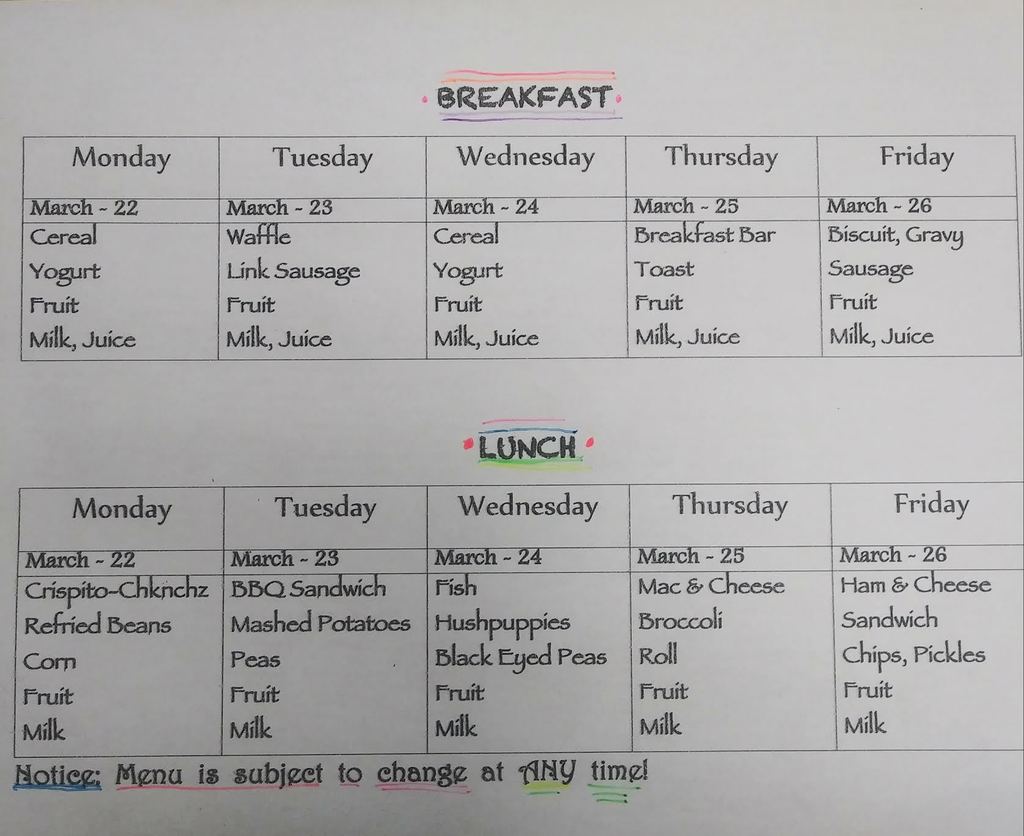 TOMORROW is the LAST DAY to bring dollars and/or coins for St. Jude's Children's Hospital Coin War. The class with the most money will win a pizza party!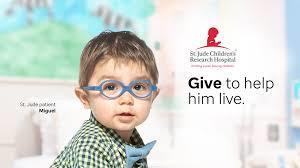 REMINDER: Zion School 2021-2022 Preschool Early Enrollment, March 11, 2020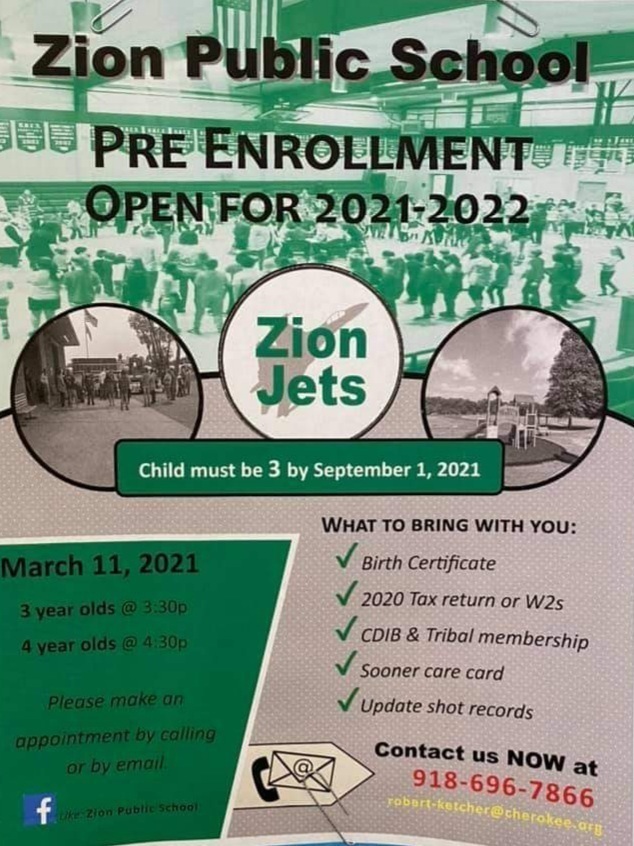 Summer EBT for Children: The Cherokee Nation Summer Nutrition Program is now accepting applications for the Summer EBT for Children program. This year, parents will need to apply. Just click the link to get started.
https://health.cherokee.org/public-health/women-infants-children/sebtc/
The deadline to apply is April 14th, by 5:00 p.m. THIS FEDERALLY FUNDED PROGRAM IS AVAILABLE TO ANYONE; YOU DO NOT HAVE BE AMERICAN INDIAN TO QUALIFY. Qualifying families will receive approximately $30 of free food per child per month for May, June and July. Benefits are on an EBT card (works like a debit card) that allows you to purchase healthy food for the summer. Participation in this program will have no impact on other government assistance that you and your child receive. Information provided by you on the data spreadsheet or any records obtained for this program will be kept confidential as required by law and will be used only for this project. Once approved, Summer EBT cards will be mailed to the address provided along with a list of participating stores and a food card (shopping list) that will help you identify approved food items. Families with questions can call Cherokee Nation SEBTC at (539) 234-3265 or (800) 256-0671 ext. 5589 between 8 a.m. and 5 p.m., Monday through Friday with questions.

Attention 8th grade parents: The due date for applications for Sequoyah High School has been changed to May 1st. They have to be emailed or mailed to Sequoyah. No hand deliveries will be accepted.

Zion students and staff collected 79 POUNDS of Pull/Pop Tabs for the Ronald McDonald House. The top 3 classes were Mrs. West's 7th grade with 22 POUNDS, Ms. Kester's 1st Grade with 14 POUNDS and Mrs. Hopkin's 3rd Grade with 10 POUNDS. Little by little it adds up. Thank you everyone for bringing the tabs. Mrs. West's class will enjoy a pizza party in the near future. Please continue collecting for next year.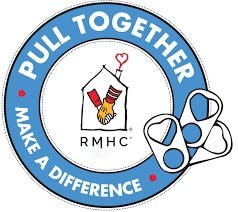 Friday was "I'm Not Going To Get Up" Day. Students wore their pajamas to school.