Thank you Zion students, families and staff for raising $335.00 for St. Jude's Children's Hospital. The top class was MRS. BENHAM'S 5TH GRADE with $131.29. Every little bit adds up. Mrs. Benham's class will be enjoying a pizza party soon.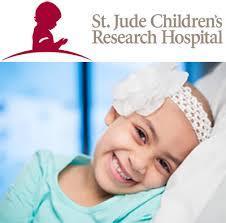 Menu for March 22-26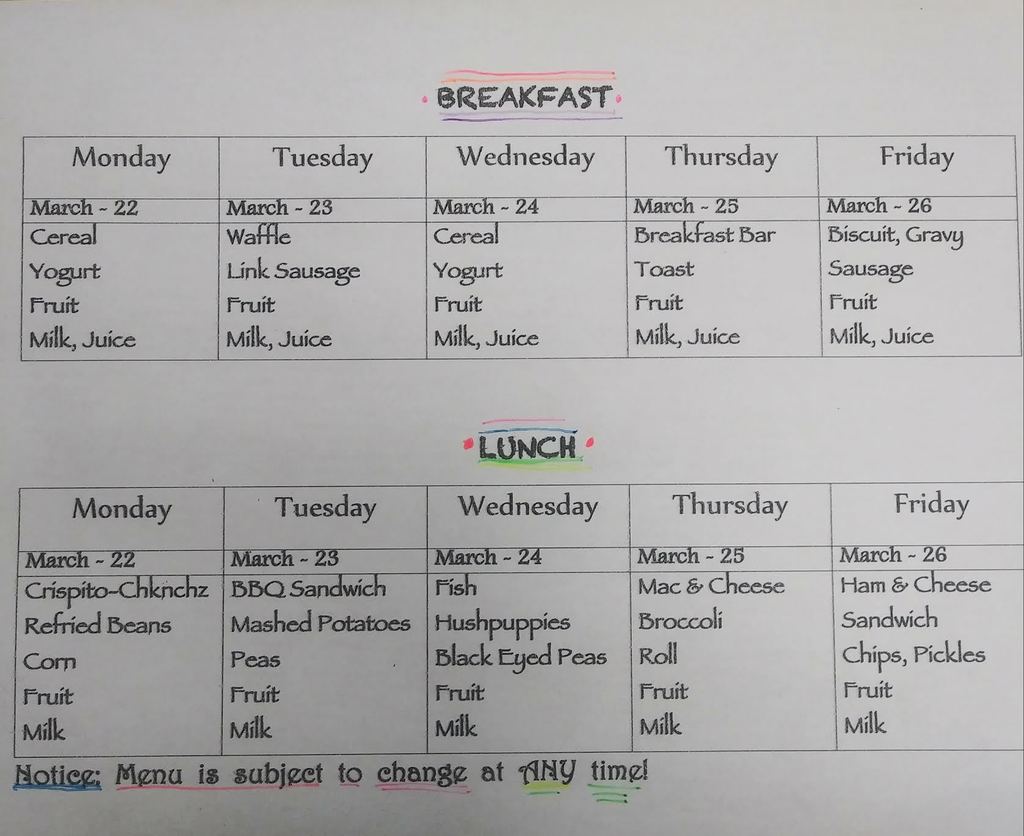 TOMORROW is the LAST DAY to bring dollars and/or coins for St. Jude's Children's Hospital Coin War. The class with the most money will win a pizza party!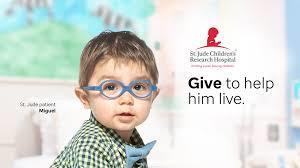 REMINDER: Zion School 2021-2022 Preschool Early Enrollment, March 11, 2020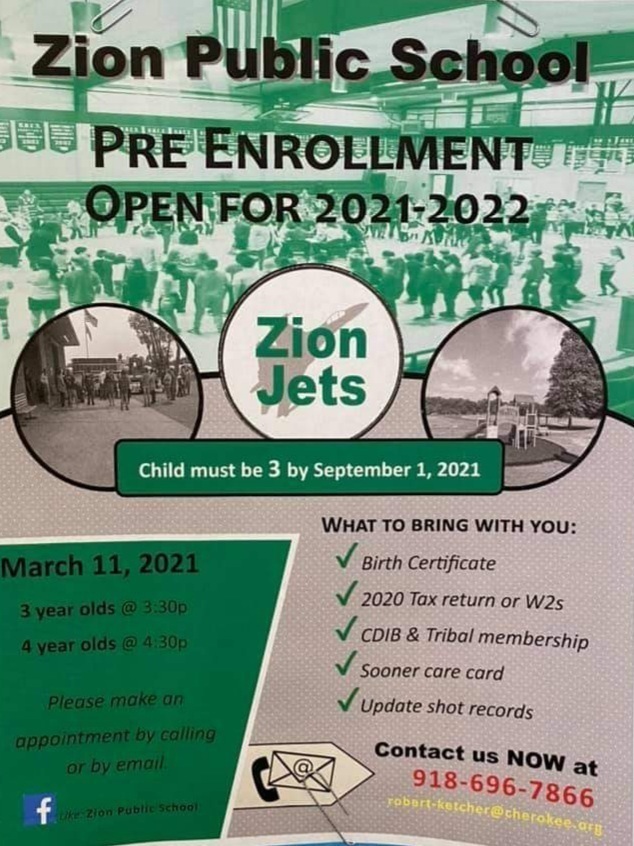 Summer EBT for Children: The Cherokee Nation Summer Nutrition Program is now accepting applications for the Summer EBT for Children program. This year, parents will need to apply. Just click the link to get started.
https://health.cherokee.org/public-health/women-infants-children/sebtc/
The deadline to apply is April 14th, by 5:00 p.m. THIS FEDERALLY FUNDED PROGRAM IS AVAILABLE TO ANYONE; YOU DO NOT HAVE BE AMERICAN INDIAN TO QUALIFY. Qualifying families will receive approximately $30 of free food per child per month for May, June and July. Benefits are on an EBT card (works like a debit card) that allows you to purchase healthy food for the summer. Participation in this program will have no impact on other government assistance that you and your child receive. Information provided by you on the data spreadsheet or any records obtained for this program will be kept confidential as required by law and will be used only for this project. Once approved, Summer EBT cards will be mailed to the address provided along with a list of participating stores and a food card (shopping list) that will help you identify approved food items. Families with questions can call Cherokee Nation SEBTC at (539) 234-3265 or (800) 256-0671 ext. 5589 between 8 a.m. and 5 p.m., Monday through Friday with questions.

Attention 8th grade parents: The due date for applications for Sequoyah High School has been changed to May 1st. They have to be emailed or mailed to Sequoyah. No hand deliveries will be accepted.

Zion students and staff collected 79 POUNDS of Pull/Pop Tabs for the Ronald McDonald House. The top 3 classes were Mrs. West's 7th grade with 22 POUNDS, Ms. Kester's 1st Grade with 14 POUNDS and Mrs. Hopkin's 3rd Grade with 10 POUNDS. Little by little it adds up. Thank you everyone for bringing the tabs. Mrs. West's class will enjoy a pizza party in the near future. Please continue collecting for next year.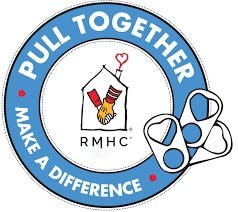 Friday was "I'm Not Going To Get Up" Day. Students wore their pajamas to school.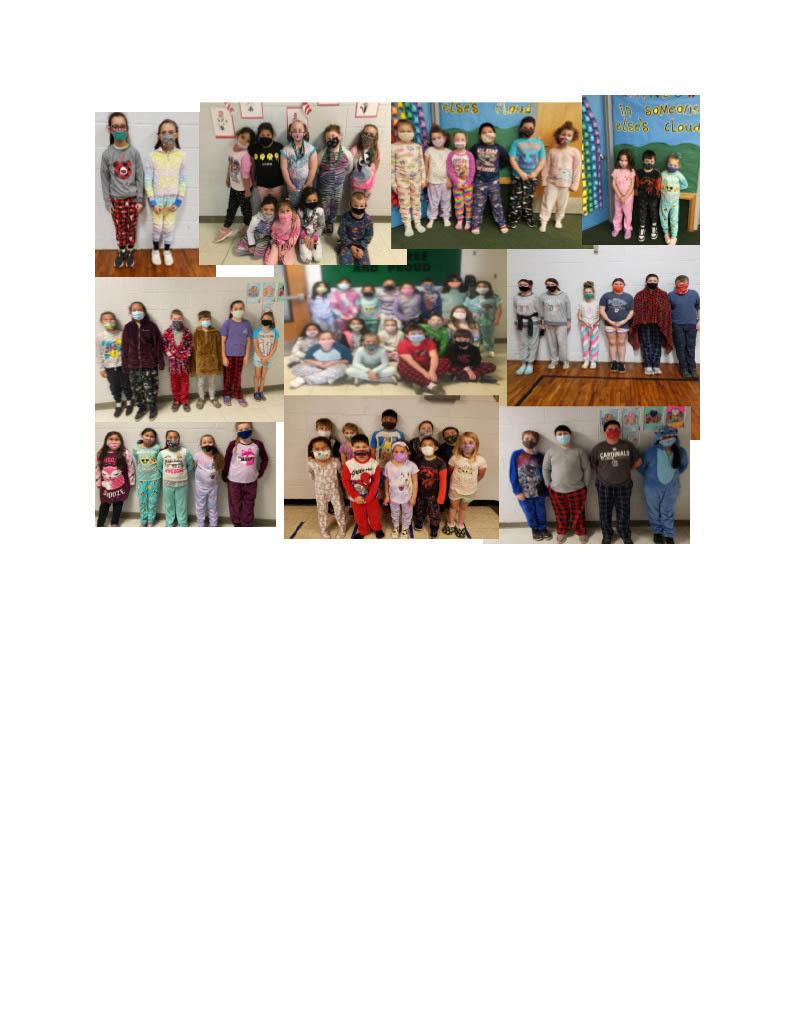 Thursday was "Green Eggs and Ham" Day! Zion Students look good in green!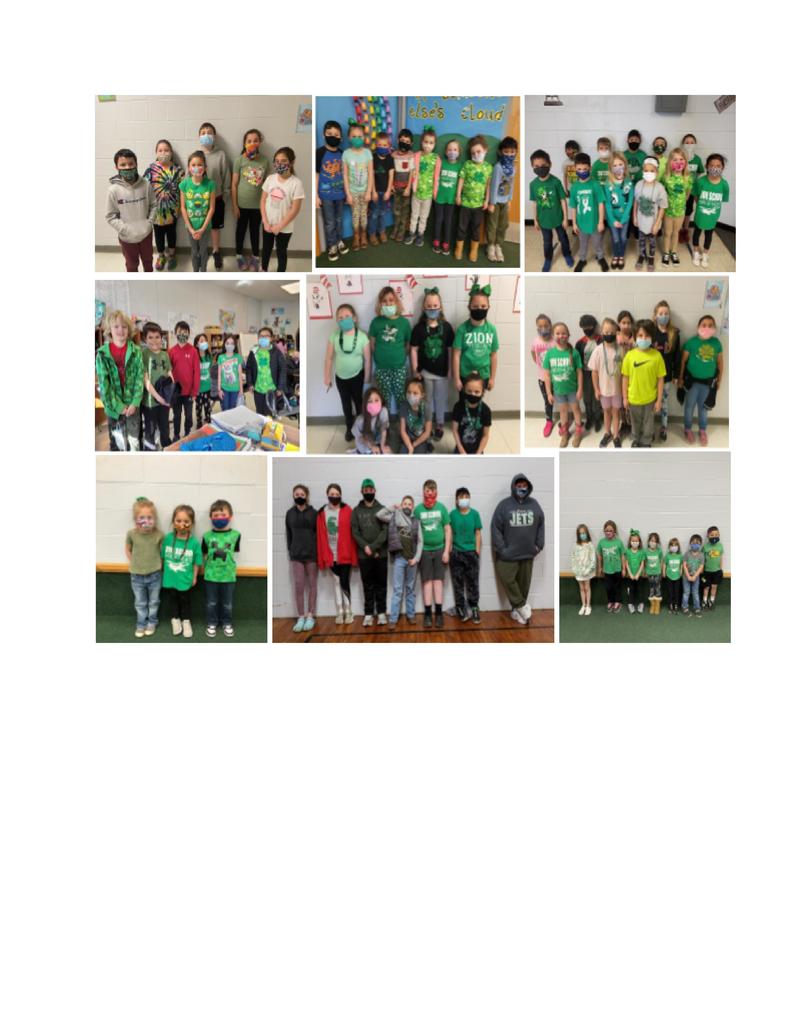 MENU FOR MARCH 8TH -11TH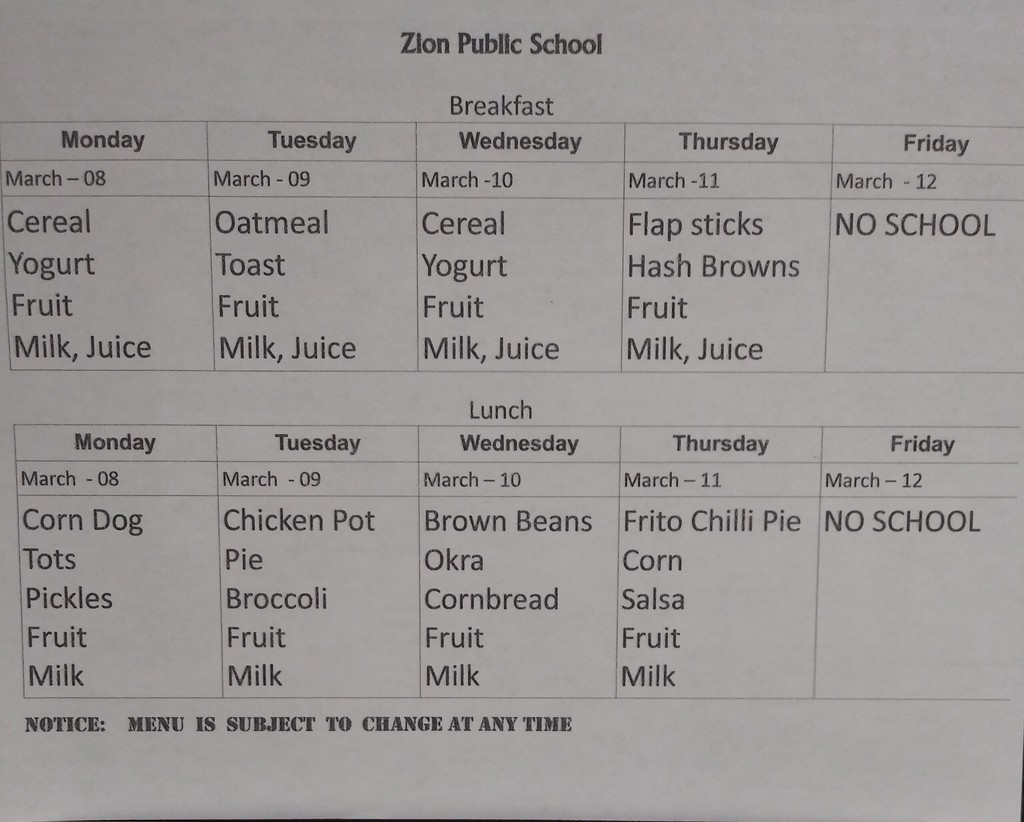 Wednesday was "Cat in the Hat" Day. Students and staff showed up in their hats and as Thing 1 and Thing 2! Tomorrow is the last day to collect pop/pull tabs for the Ronald McDonald House. Pop/pull tabs will be collected again next year so keep on collecting! Coin War for St. Jude's Children's Hospital will go until Thursday, March 11!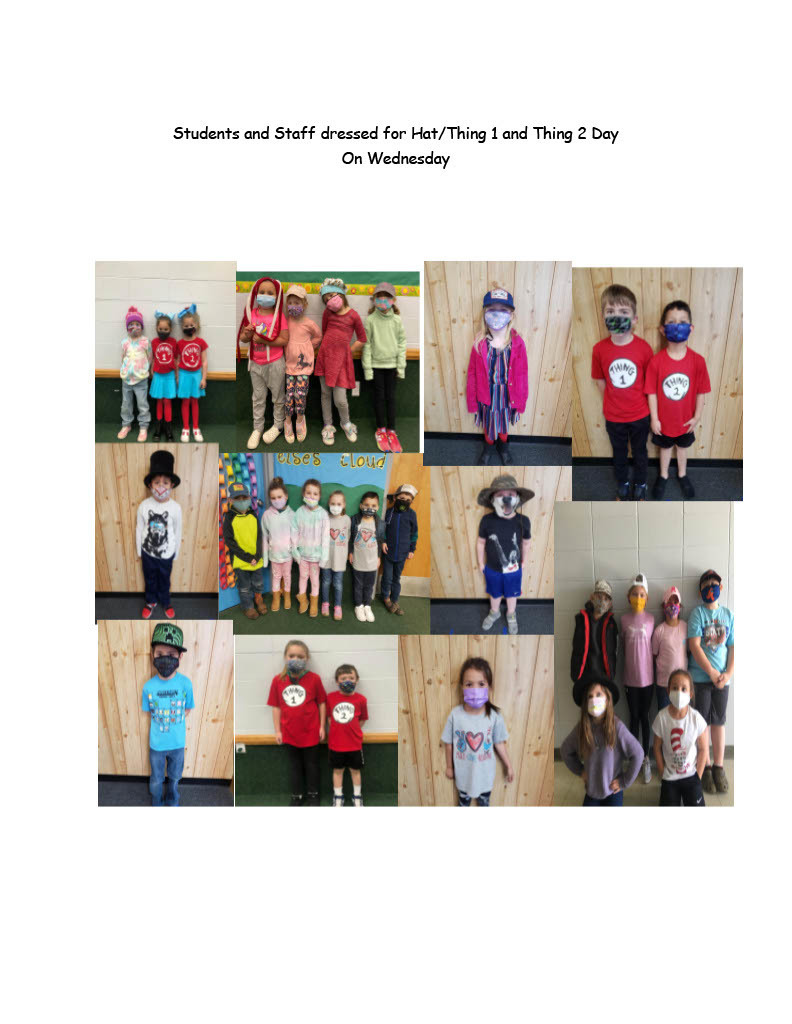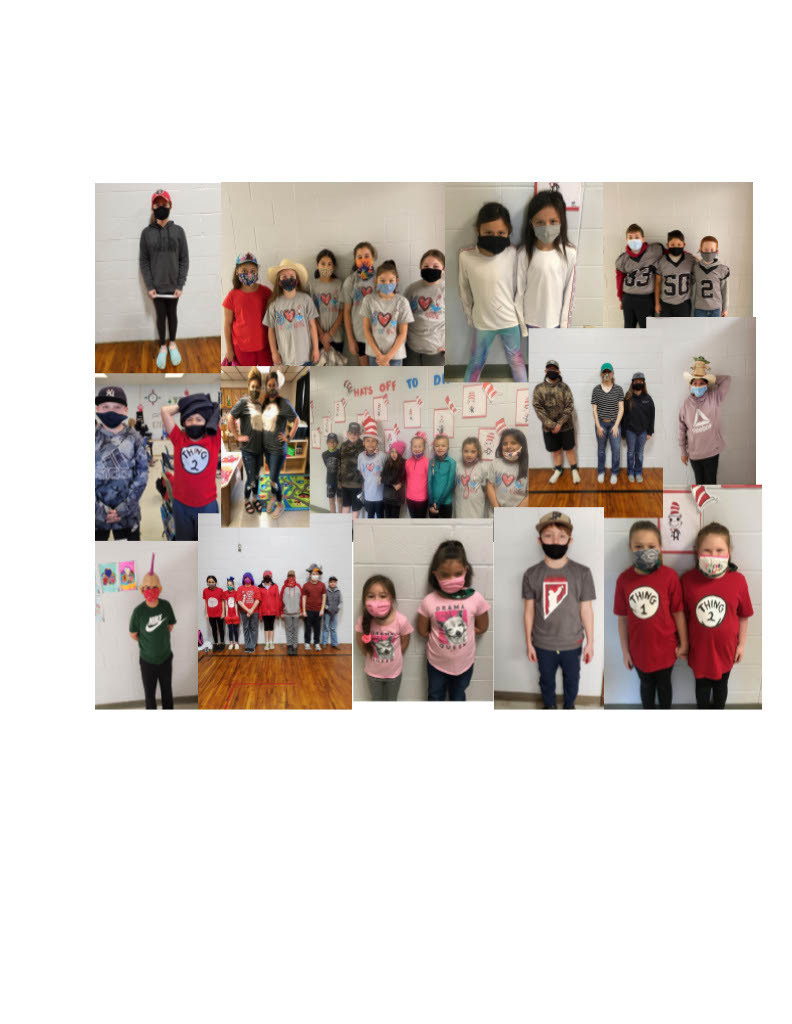 UPDATED PHOTOS Tuesday was Favorite Book Character Day. Check out these awesome characters! Thursday is "Green Eggs and Ham Day" so wear your GREEN! Pop/Pull Tabs due Friday, March 5! Coin War ends Thursday, March 11!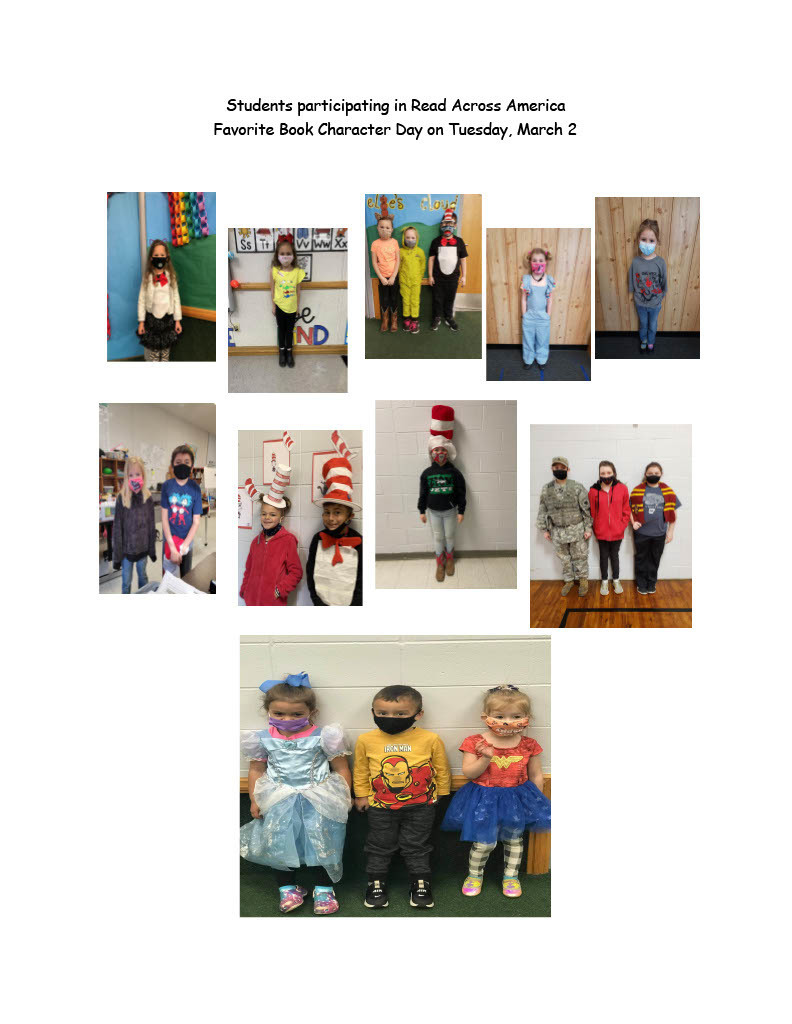 Even the teachers love dressing up for Read Across America Week!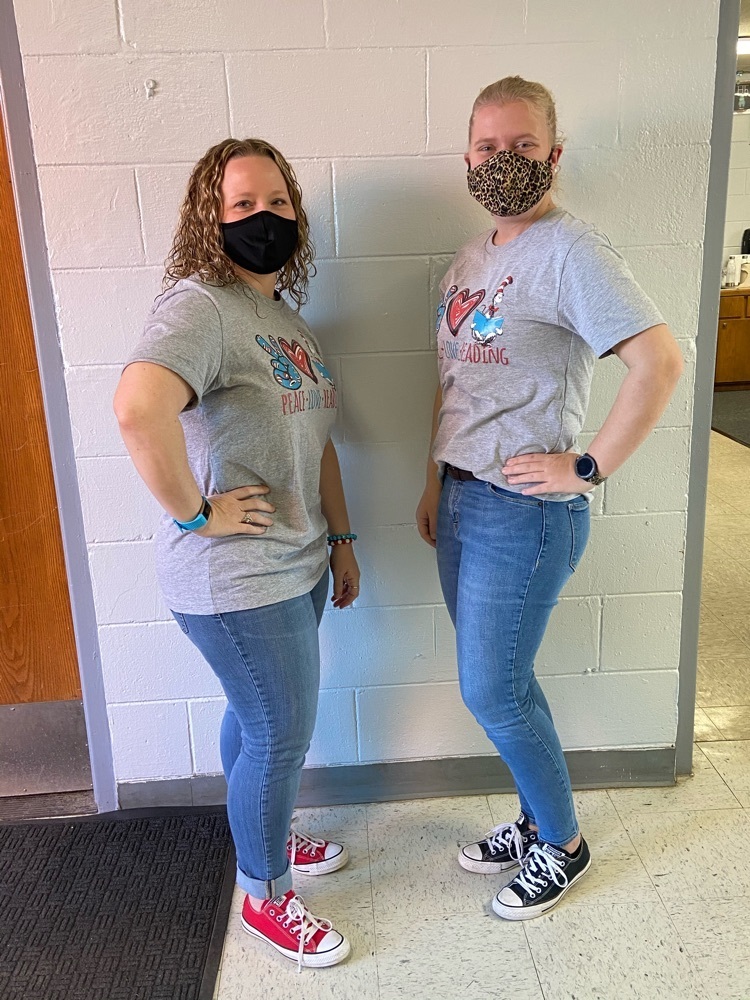 Our 3rd graders had fun learning about geometry!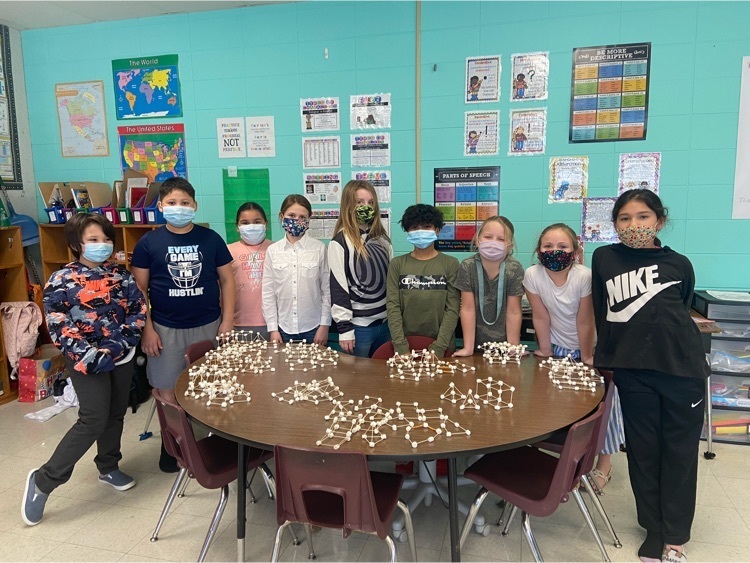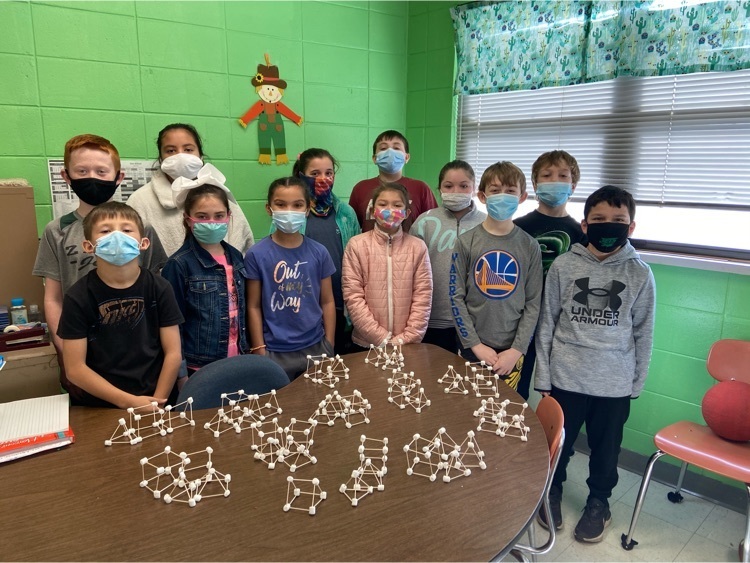 Zion School 2021-2022 Preschool Early Enrollment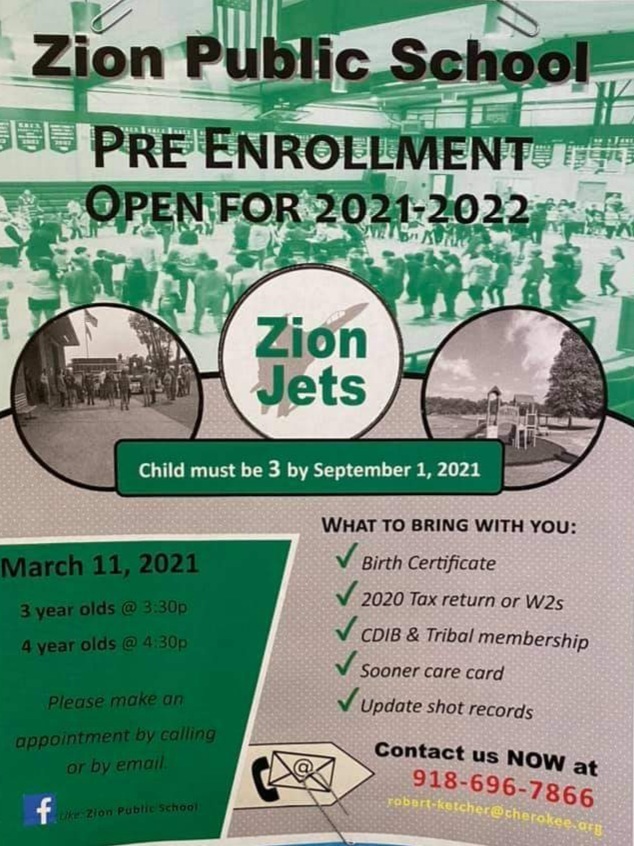 This week is Read Across America Week. Today we celebrated with birthday cake made by the cafeteria ladies for Dr. Suess' birthday! Don't forget this week is the last week for Pull/Pop tabs! Our Coin Challenge for St. Jude's Children's Hospital will end next week!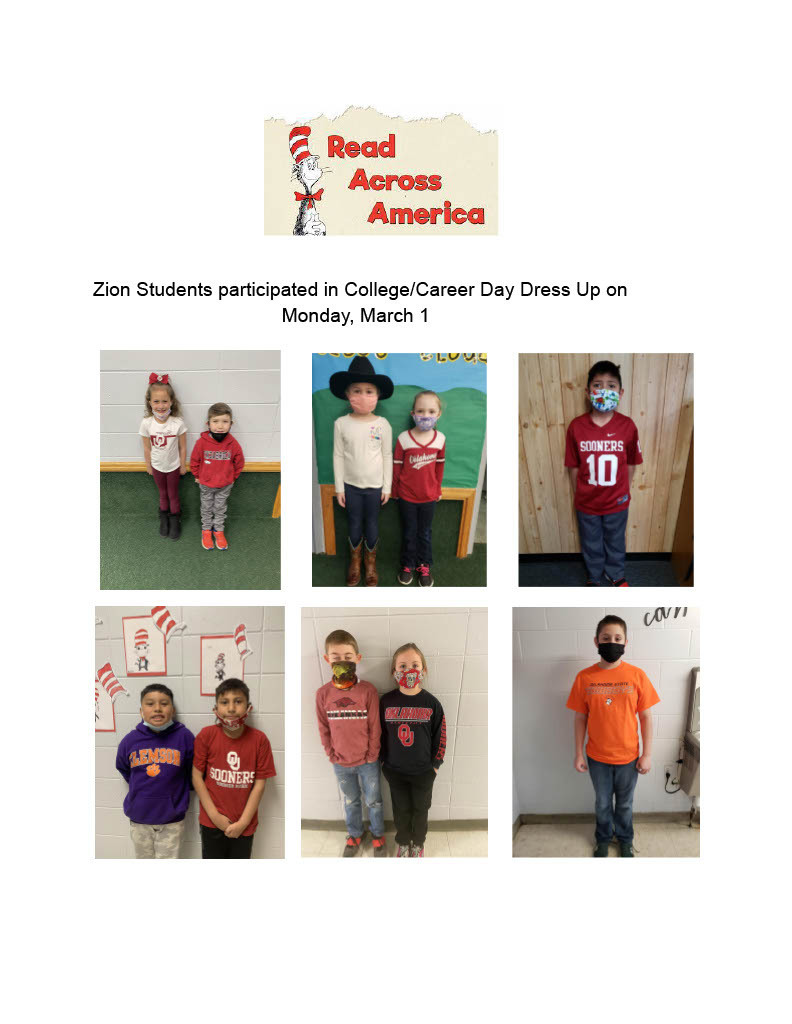 March 1 - 5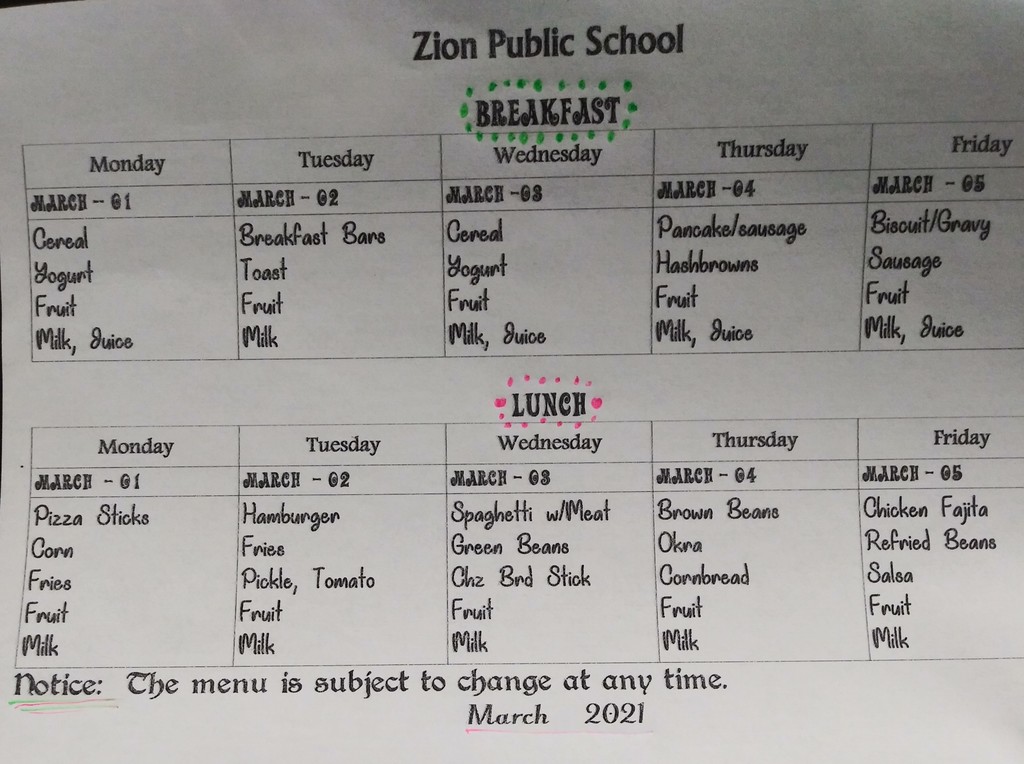 Zion School's Veterans Day program is scheduled for Wednesday, February 24, 2021. The thirty minute program will begin at 10:00 a.m. in the George E. Starr Fieldhouse. Students from the sixth, seventh, and eighth grades will be performing in the program. However, to keep everyone safe, only Veterans and their families are invited to attend. All attendees will be required to wear a mask and maintain social distancing. We plan to live stream the program in to the student's classrooms and on our school Facebook page.

Zion students are enjoying some much needed outdoor learning time and activities after last week's winter weather.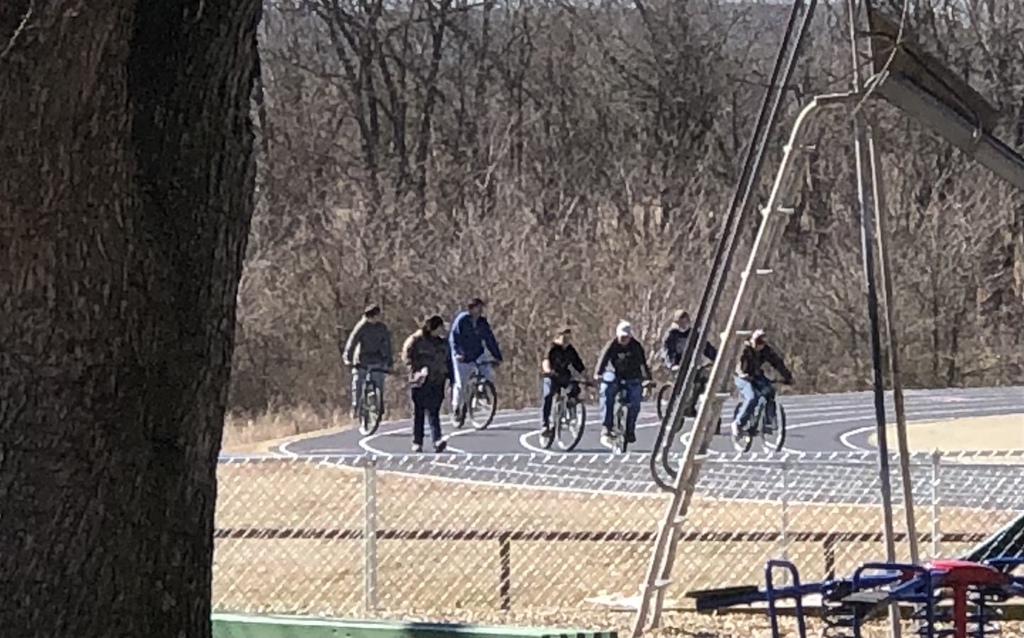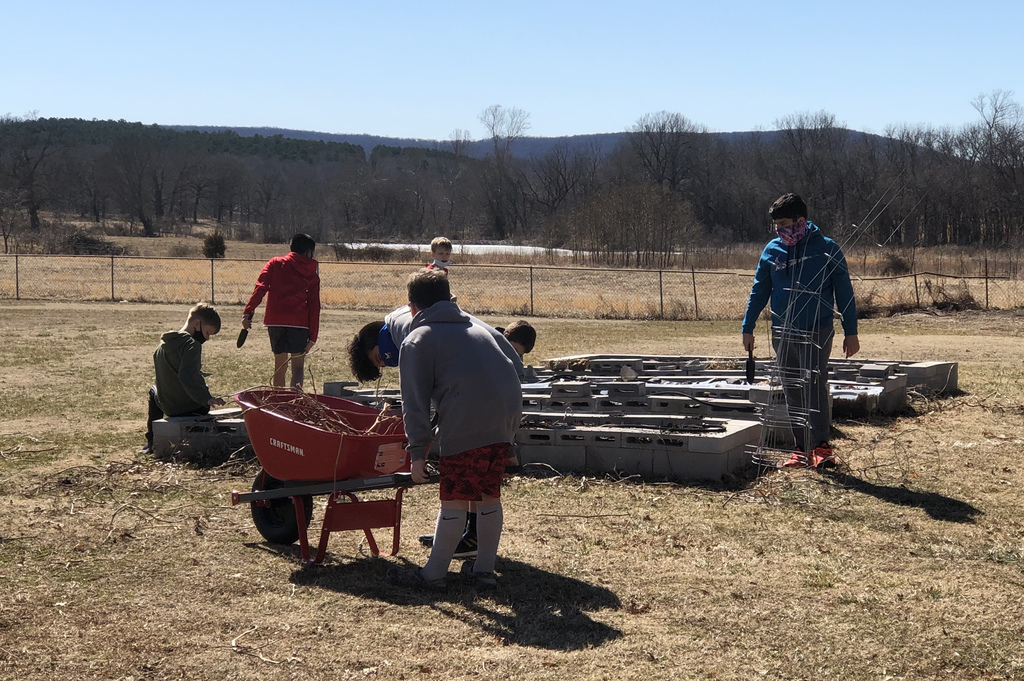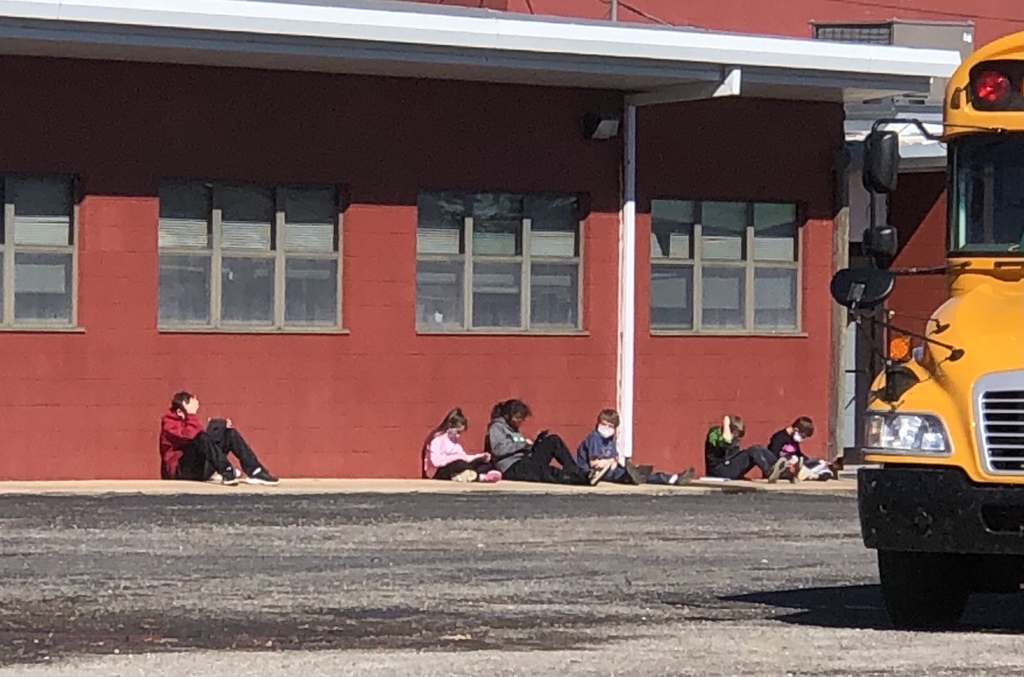 ***4H Valentines will be delivered tomorrow to those that were absent" *** Dr. Suess shirts can be ordered and bought at C& J's T-Shirts in Stilwell if you didn't get to order from the school. ***PULL TAB COLLECTIONS FOR THE RONALD MCDONALD HOUSE WILL START TOMORROW!